How to create a business plan?
Many people have had or still have the desire to have their own business, while others are starting now and looking for a differential.
For all of these, the business plan can be an amazing and transformative tool.
In fact, what this strategic resource allows is to gain a much more comprehensive view of the business itself.
Basically, even if you still don't have a penny to open something, having that plan is already quite a step.
In fact, many people start from scratch right there, like a toy parts distributor that can design a business plan that attracts investors to their idea.
Deep down, we can say that what is lacking in the world is not money, but ideas.
Indeed, there is a huge range of investors, bankers, investment funds and special credits for those who have a great idea.
This is what business people today call a big idea , a big idea that can create a disruptive, innovative and full of potential business.
Anyone who has the creativity for something like this will certainly not be left out of the market.
With the addition that, again, this requires clarity and being able to put everything on paper.
The same goes for those looking for partners or partners through which to put a business idea into practice, materializing something.
An example is someone who wants to open a kiosk in an existing commercial space, such as a hypermarket or a gallery.
By doing this, you want to have a traffic of people that already exists there, so you need to prove the efficiency of your idea.
The only way to do this is by drawing a business plan and showing the synergy of your idea with that space.
Sometimes, a men 's shirt stand makes perfect sense, if the environment is a factory with 90% male employees.
In the other example that we gave, you may be looking for an investing partner, who will provide the initial and working capital while you carry out the foundation of the company and, of course, its daily operation, playing the role of director or manager.
All this can be developed and deepened from the business plan, which needs to be implemented through a specific document, with a beginning, middle and end, in addition to traditional chapters that cannot be missed.
So get ready to create something that is eminently based on communication, storytelling and a lot of supporting data such as statistics and market research.
It may seem complicated, but deep down it is very intuitive and super possible to do.
Even because, generally, whoever is going to make a business plan for a particular company, as in the area of ​​pedagogical clinics , is because they love that segment. In addition, this stage is usually accompanied by moments of great idea and initial inspiration.
That's why we considered developing this written material on how to create a business plan, also delving into the characteristics and concepts of what this resource is.
In addition to its advantages and benefits in the short, medium and long term.
Which also implies bringing several practical and concrete examples that are capable of illustrating what is being said for those who apply it on a case-by-case basis, without falling into merely theoretical or meaningless abstractions.
So much so that one of the greatest aspects of all this is precisely the fact that today the business plan tool has evolved so much that it can now help any company, whether in sales or services as a small cargo carrier .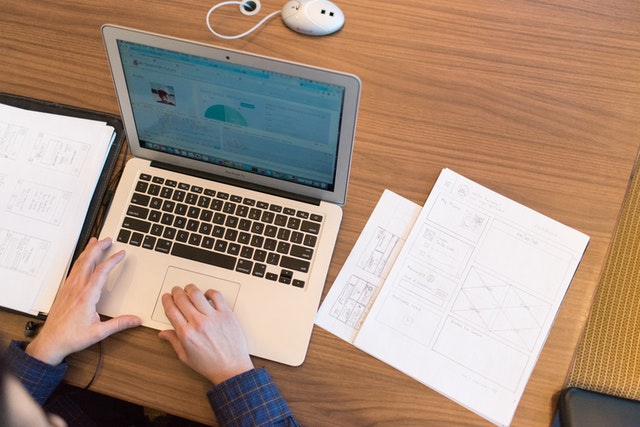 It is enough that there is an entrepreneur or founder behind everything that really wants to grow, transforming your business into a brand aware of itself and its potential, willing to push away the competition and conquer the market.
In this way, if your most urgent and genuine desire is to understand once and for all how a relatively simple resource can make all the difference when starting or improving a business, then just keep reading.
Business plan: what is it?
This question ends up being unavoidable when we talk about how to create a business plan, since everything in the corporate world always starts with very clear definitions, concepts and characteristics of what will need to be done.
In fact, we can say that the big difference between a brand that grows and becomes a market leader and those that simply don't move is the clarity about itself and the variables of its market segment.
Basically, who can help a lot to give this understanding is, precisely, the business plan, which consists of a document written in several chapters, whose main function is to answer some essential and strategic questions.
For example, an outsourced cleaning company needs to understand and record how the outsourcing and facilities market is currently doing .
This should include everything from a macroeconomic, political and legislative perspective, to more specific fronts such as competition and the target audience.
By gaining this clarity, the partners and founders of a business also gain scope to act with greater subsidy and knowledge of the facts.
It's the famous story that knowledge is power, therefore, who knows more, acts better.
If we put it at the tip of the pencil, the main chapters of a business plan should be, at a minimum, the following:
An executive summary;

Business descriptions;

Market and context study;

Competitive analysis and study;

The goals, objectives and metrics;

The marketing and growth plan;

The operations and management plan;

Financial and budgetary factors;

The teams and employees.
When we say at least, it is because there is no ready and universal model capable of covering all specific cases.
On the contrary, each entrepreneur needs to do his part and be able to customize or personalize his own business plan, bringing chapters and subsidies that other pre-defined models do not have.
What needs to be clear here is that the more assertive a company's planning of a van rental company with driver , the more assertive and efficient its action in the market as a whole will be.
After all, imagine a business starting without being very clear about who should be on the payroll, so in the middle of its operation it would simply be stuck, with a lack of manpower.
Or, even, a company that didn't know exactly how the initial capital, the working capital and the ongoing budget are related, so that during a certain period there would be no money for rent, or for marketing or any other department.
For these and other reasons, the business plan is so powerful and so important, because without it it would be like going on a trip without a map showing each next step.
Creating your own plan
An essential step is to open a document from scratch and start collecting all the information you can find about your industry, as well as the knowledge you already have about it.
With that, together you define your brand philosophy and the work culture that will guide it, as well as all the executive summary, business descriptions, market and context studies and, of course, the competitive analysis and study. .
A practical tip to get out of the realm of abstractions and put something valuable on paper is to do benchmarking , which is a study of the competition.
Before, an asphalt factory needed to pay for surveys and censuses carried out by institutions such as the IBGE, but today, all you need to do is use the internet, social networks and access the competition's digital platforms, and there you can see all the strategy they use.
This already works as a ruler for you to know how far you can go, comparing the resources that your competitors have with yours, and projecting possible future scenarios. Including doing it in a very practical and realistic way.
Conclusion
Talking about a company's business plan, whether new or well-known, is the same as talking about its future and growth.
Above, with essential information and practical tips, we make it clear what this business plan is and how to take the initial steps in this direction.