Is the future remote? Check out the 05 main trends in the job market in 2022
The year 2022 is starting, and with it, companies and employees need to pay attention to the main trends in the job market. In addition to the common challenges, this new year marks the resumption of society after almost 2 years of a pandemic.
It is undeniable that this long period of social isolation has profoundly changed the way individuals and organizations carry out their activities and conduct business. Although Covid-19 is still a risk and certain measures and care need to be taken, the advance of vaccination across the country gives hope that everything will soon return to normal.
However, it is very difficult for the business world to go back to the way it was before. Therefore, it is necessary to be prepared to face this new corporate environment. Check out this article's top five job market trends this year and how you and your organization can prepare for them.
01. Growth of hybrid work
One of the main doubts of most organizations is regarding the resumption of face-to-face work. A good part of the employees had to perform their activities at the home office during the pandemic, and going back to the old system can cause strangeness and even rejection on the part of employees.
Opinions are very diverse. Some individuals prefer to remain at home, while others can't wait to return to the company. So, what are the best alternatives? A good option is the so-called hybrid work, something that should gain more and more fans in 2022.
In this system, employees continue to carry out part of their commitments at home, and part in person at the company itself. The model tends to be accepted by most people because in this way it is possible to enjoy the benefits of both the home office and the work in person, as well as facilitating the resumption of the pre-pandemic routine.
Not coincidentally, a survey showed that 95% of executives believe that hybrid work will be permanent even when the pandemic comes to an end.
02. Work anywhere
Whether out of necessity or by choice, several employees moved cities during the pandemic period. This phenomenon was more intensified among young people, who in many cases took advantage of remote work to return to their parents or family members residing in other municipalities.
This trend is expected to continue in 2022, especially in areas where professionals do not need to meet face-to-face to carry out their duties. Offering this opportunity, in addition to being seen as a benefit for most employees, can reduce costs for the company, which can migrate to smaller and cheaper offices to maintain.
Spaces such as coworking will be increasingly used over the next few years. Why spend the monthly rent of an office when it is possible to rent a space for one day a week to hold meetings, and on the other days everyone can do their activities at home or in a cafe? 2022 will certainly give much more geographic freedom to many organizations and contributors.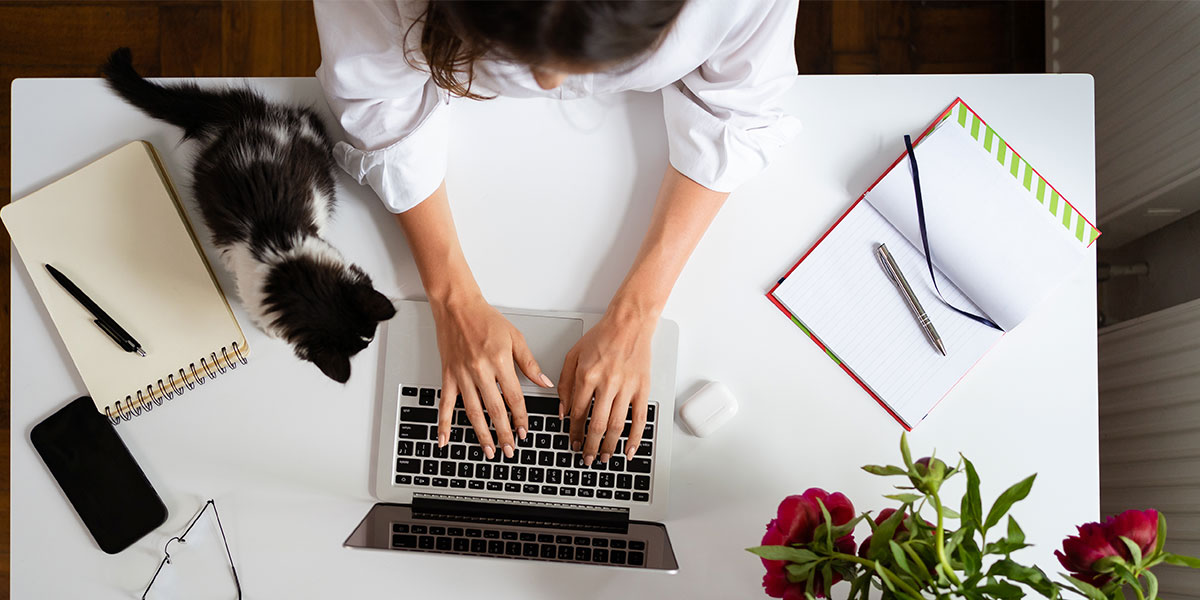 03. Competition from abroad
Geographic boundaries are becoming increasingly non-existent in today's job market. Due to the fact that most companies are carrying out their activities from home, organizations from other countries are increasingly seeking specialized labor .
For many individuals, this has been great, especially for the financial value, as our currency is very undervalued against the dollar. If you have this dream of working for a large international company without moving to another country, now is the time. Invest in new languages ​​and search for jobs on specialized sites like LinkedIn.
Managers and those responsible for HR in an organization will need to look for new ways to retain their best employees, as competition tends to get bigger. Although it is difficult to compete with the dollar, a good way out is to focus on career plans and benefits that offer greater security for your employees.
04. Emotional health as a priority
The pandemic has unfortunately left deep marks on most individuals. The time of social isolation and the unhappiness of losing relatives and close people ends up being reflected in the performance of employees. A survey showed that more than 50% of individuals working in the labor market noticed a drop in income because they were emotionally shaken during this period.
Despite the possibility that the end of the pandemic will generate joy and hope, many individuals will still have fear and trauma in returning to a work routine. Therefore, organizations will need to focus more and more on the emotional health of their employees. It is worth noting that any company needs to have mentally healthy employees to be successful during the year.
05. Technology as the greatest ally
Concepts such as automation and industry 4.0 were already on the rise before the pandemic and were even more adopted during this period of social isolation. This is due to the fact that remote operation is only possible thanks to several technological resources, such as the integration of software and applications.
Because each employee works in a different location, companies need to invest in equipment and programs to communicate and perform activities safely and efficiently. Investments in technological resources should increase even more in the coming years, making technology become the main ally of several employees.